Jack Ryan Beggars Bush Irish Whiskey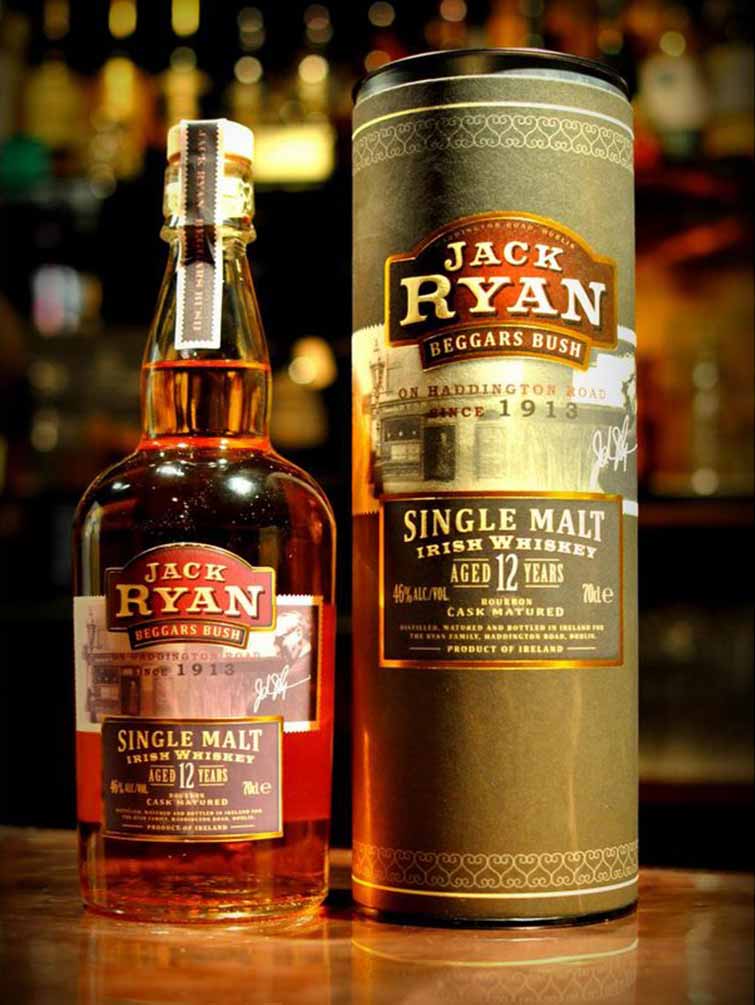 The Ryan family have long associations with Irish Whiskey going back to a time when they bottled their own Ryan's Malt which they produced in association with The Dublin Whiskey Distillery until the famous distillery closed its doors in 1946. To celebrate theRyan's Beggars Bush 100th Year Anniversary in 2013, the family identified an opportunity to revive their Jack Ryan's Malt.
Jack Ryan's Malt offers a strong and authentic Irish Whiskey proposition and brand story which will provide a new dimension to support the significant growth and consumer attraction to these exciting whiskey categories while being true to Irish Whiskey values and authenticity develop added value and innovation by introducing/ marrying elements of the great American Bourbon Whiskies in terms of liquid finishing and packaging development.
About The Whiskey:
Jack Ryan 'Beggars Bush' Single Malt Irish Whiskey 46% has been aged for 12 years, with no chill filtration, allowing the true flavours of the whiskey to be retained. The whiskey has been matured in ex-bourbon barrels hand-picked by the family themselves, to deliver a unique taste. The golden amber glow and nose of sweet, oaky vanilla, sets you up for a delicious mouthful of silky, honey sweetness with a long, warm-hearted, lingering, spicy finish.