West Kerry brewing Black Sable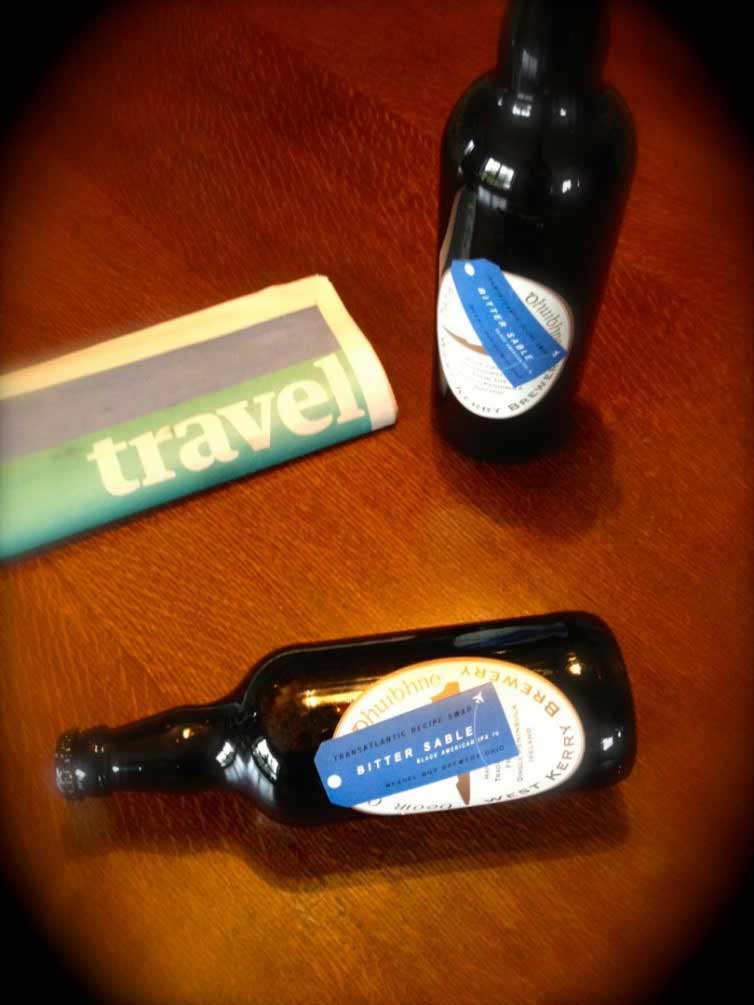 Exciting news for the West Kerry Brewers they have taken part in a transatlantic recipie swap and the results are utterly delicious!
Bitter Sable Imperial Black India Pale Ale (7.5% ABV).
West Kerry Brewery will be brewing Weasel Boy's very popular Bitter Sable Imperial Black IPA (India Pale Ale). This may be one of the first examples of this popular American style to be brewed in Ireland. West Kerry co-owner and brewer Adrienne Heslin said "I am really looking forward to brewing this because it is a complete departure. We have never used any of these hop varieties so that in itself will be interesting."
Bitter Sable features Summit, Amarillo, Centennial and Cascade hops, none of which are largely used in Ireland. Bitter Sable is a hop forward American style IPA with small amounts of roasted malts added for color and complexity of the malt backbone and the full hop flavors and aromas. The Irish version should
come in around 7.5% abv, quite large compared with most Irish made ales.